Jess and Gemma
A new home for Jess & Gemma.
After spending the last six months with us waiting to find a new loving home, the two sisters have finally been adopted. They now live with Barbara and her little dog Dougal near Velez Malaga. With undivided attention, an orchard to play in and a pool to swim in these are two very lucky girls!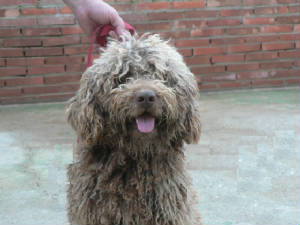 Koda
Koda has been adopted by a friend of ours from England. Our friend was recently devastated by the unexpected death of his beautiful German Shepherd, Lucre. Koda seemed to sense this sadness in our friend and has never left his side since.